Guest Accommodations
DoubleTree by Hilton Hotel Lafayette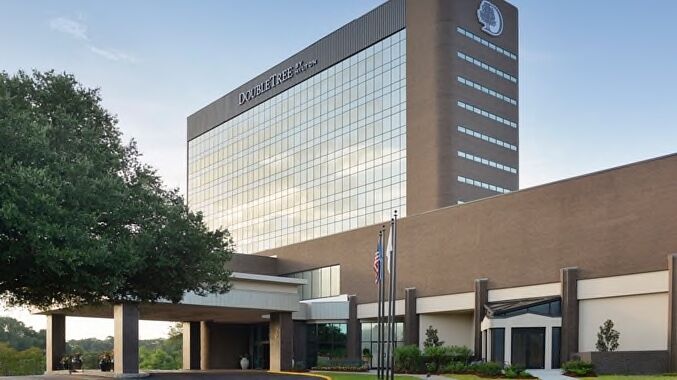 1521 W Pinhook Rd, Lafayette, LA 70503, USA
1-337-235-6111

WEDDING GUEST ROOM BLOCK
Save the Date / Formal Invitation
Thursday, Friday and Saturday night room blocks are available for wedding guests
The Chateau Hotel, an Ascend Hotel Collection Member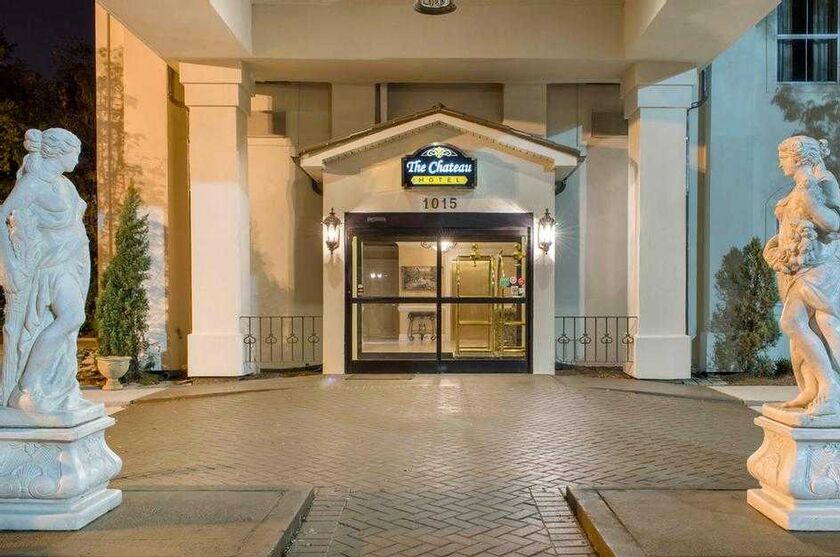 1015 W Pinhook Rd, Lafayette, LA 70503, USA
(337) 291-1088

WEDDING GUEST ROOM BLOCK
Save the Date / Formal Invitation
Friday and Saturday night room blocks are available for wedding guests
Travel and Transportation
Uber
Use Uber to get you and your friends to all destinations around Lafayette.
Laissez Le Bon Temps Rouler!!!!
Guest Transporation
Transportation will be available for guests traveling from hotel to ceremony, reception and back to the hotel!
Things to Do
Blue Dog Cafe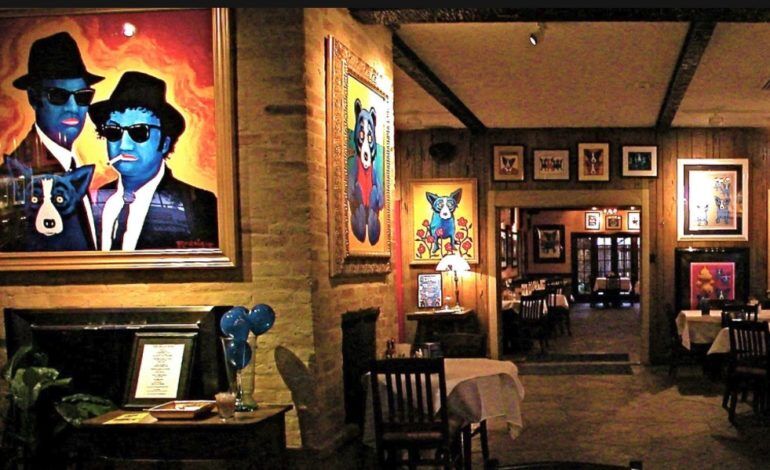 1211 W Pinhook Rd, Lafayette, LA 70503, USA

For the breakfast lovers!
The Blue Dog Cafe is a famous restaurant serving Cajun cuisine, Louisiana fusion, steaks and seafood amidst a private collection of artworks by renowned artist George Rodrigue (the creator of the iconic Blue Dog).
Visit our two locations online to view local menus, specials, events, and live music line-ups.
Prejean's Restaurant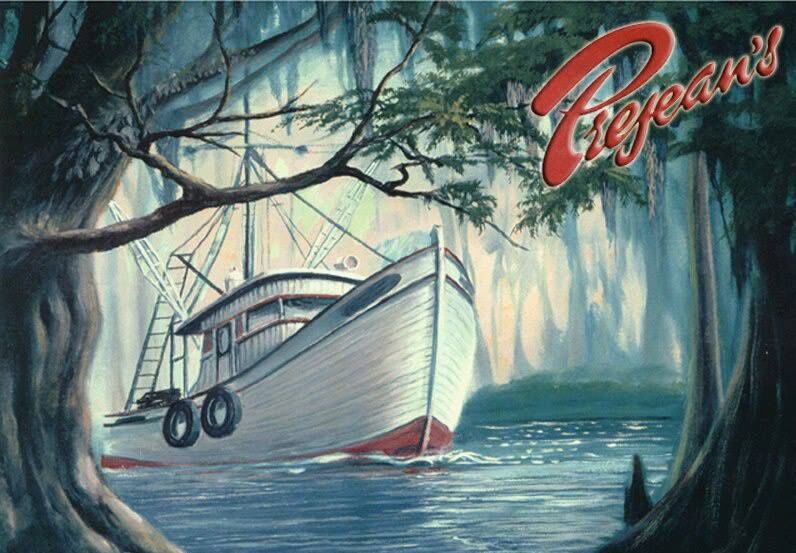 3480 NE Evangeline Throughway, Lafayette, LA 70507, USA

Family friendly and full of cajun culture. Lunch or dinner it is a great experience to have a taste of the bayou.
Located in the heart of French Louisiana, Prejean's Restaurant captures the hearts of all who visit. A delight to all "six" senses, Prejean's Restaurant satisfies diners with some of the best cuisine available in the south. In a culture famous for delicious flavors, Prejean's leads the way. The staff serves up, not only the fine hospitality expected in the south, but also serves up the succulent seafood dishes which have made Prejean's so famous. Juicy steaks, wild game dishes and world famous gumbos twist from the ordinary into memorable. Traditional music fills the air with the sounds of live Cajun bands entertaining nightly. Prejean 's showcases the rich culture of our Cajun French heritage. Antique relics grace the walls and rafters. "Big Al," the fourteen foot alligator once a native of the Louisiana's Grand Chenier swamp, sits in the middle of the dining room guarding the culinary medals, earned by Prejean's chefs in various culinary competitions held locally, nationally and internationally.
DON'S SEAFOOD
4309 Johnston St, Lafayette, LA 70503, USA

Fresh seafood from the gulf with a great atmosphere. One of the brides favorites!
The truth is, you don't become a Louisiana favorite just by putting the word "authentic" on your sign. When you've served Cajun meals as long as we have, you learn the difference between real food and a bland imitation, and our guests know it too.https://www.donsseafoodonline....
Grilled, fried or on ice–there's time cooked into every dish and time spent on every home cooked recipe, so that every aroma, every bite, every sip and every gathering is memorable.
We've spent more than 80 years creating a recipe for something much greater than a place for a lunch break or night out. It's a place to share (or keep the whole plate to yourself), a place where you always have a seat ready at the table and a place where you're always part of the family.
BON TEMPS GRILL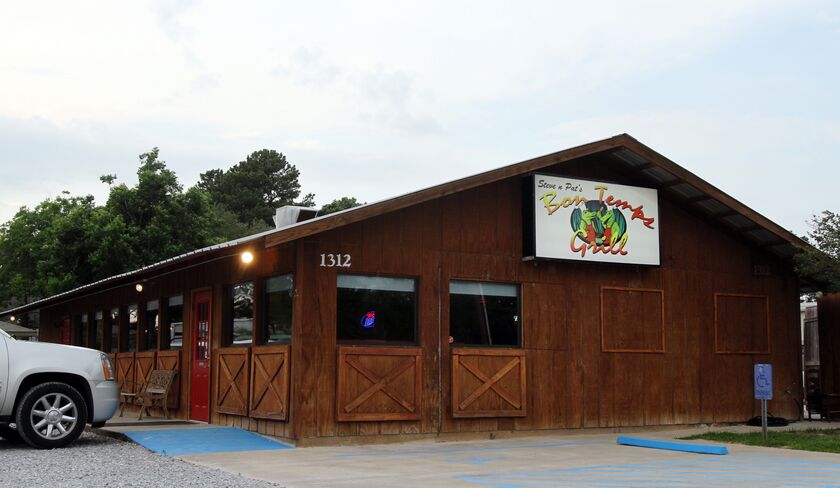 1312 Verot School Rd, Lafayette, LA 70508, USA

Cajun cooking and a family friendly atmosphere! Bon Temps Grill has allowed Steven and Patrick to combine all of their favorite things: delicious food and great times with friends and family! Bon Temps Grill is known as the neighborhood grill where friends and family can go for a good time.

Deano's Pizza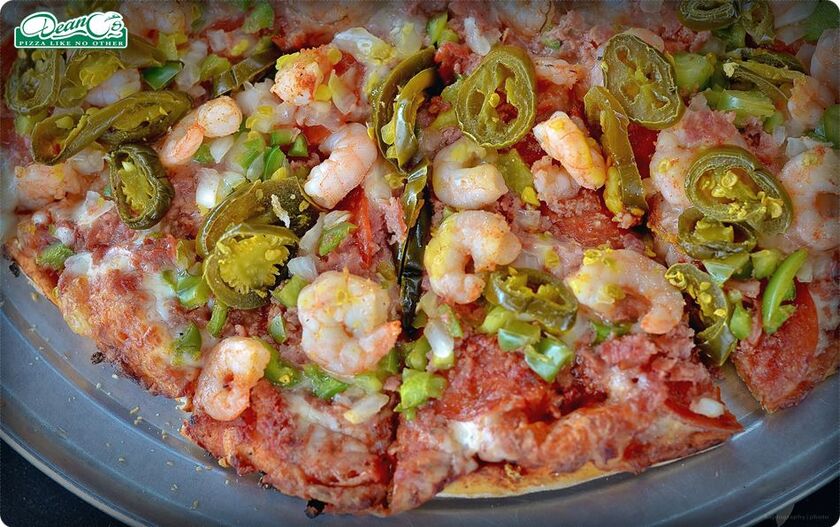 305 Bertrand Dr, Lafayette, LA 70506, USA

One of the grooms favorites! *Cajun Executioner Pizza*

La Fonda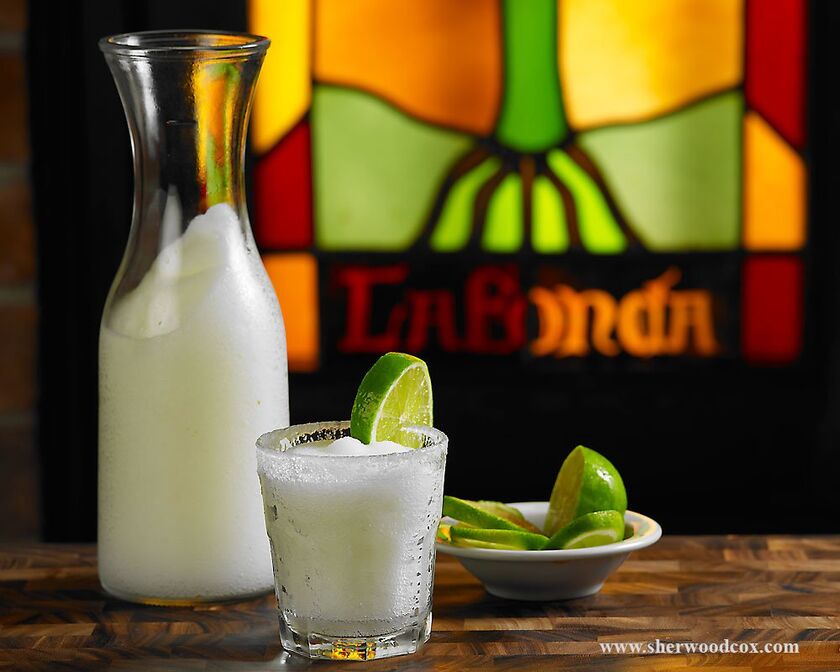 3809 Johnston St, Lafayette, LA 70503, USA

Make sure you ask for the Half and Half, make it a double! Margaritas and a good time, this is one of Lafayette's hot spots for good food and a good time! Perfect for the young adult crowd. The bride has many memories celebrating with friends at this top of the line restaurant!
Tsunami Sushi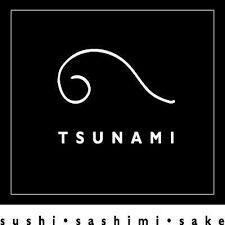 100 Lafayette St, Baton Rouge, LA 70801, USA

Shushi lovers! This is the place to be in Lafayette for a fun night out on the town.
Randol's | Seafood Restaurant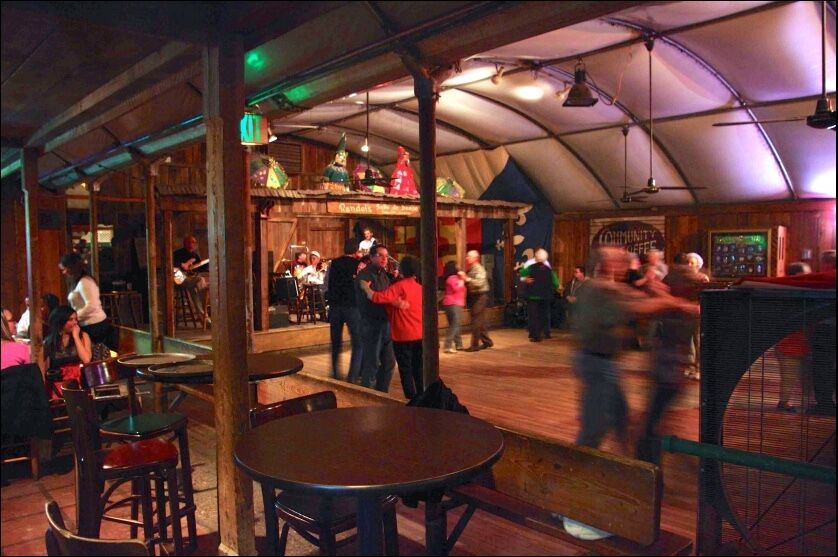 2320 Kaliste Saloom Rd, Lafayette, LA 70508, USA

Time to dance to some live cajun music with good food to pair! Check out Randol's website to learn more about this cajun attraction.
The Grouse Room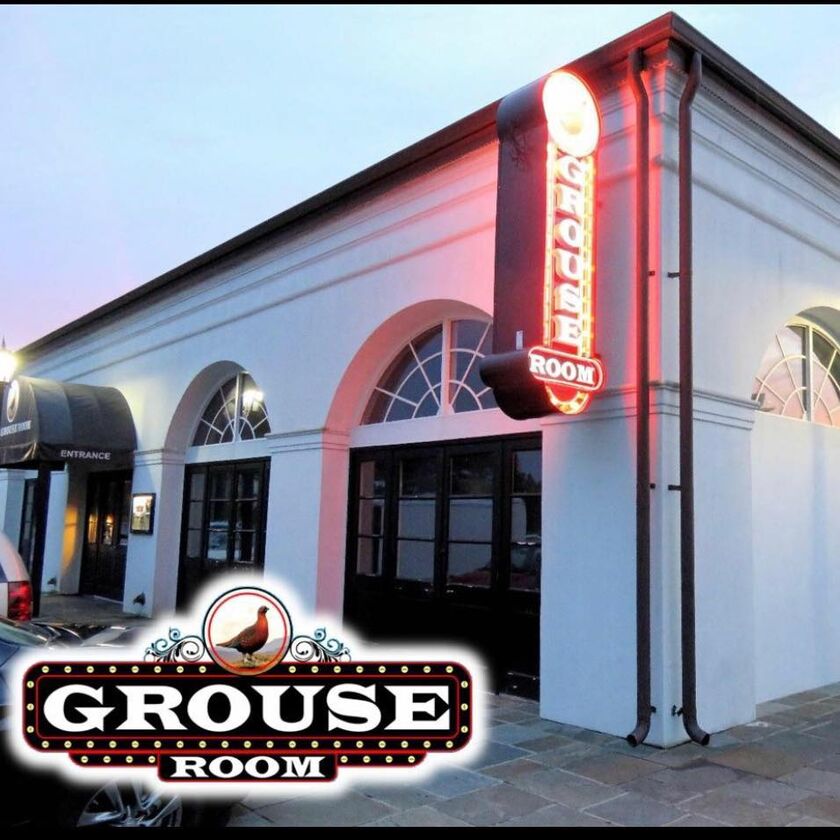 1919 Kaliste Saloom Rd #303, Lafayette, LA 70508, USA

Calling all music lovers. The Grouse Room is one of the best spots in Lafayette to keep the party going.
The Grouse Room provides an upscale environment for those who desire to enjoy themselves through dance and mingling with friends. Our sound stage features excellent performers and acts that are sure get your feet moving.
Not just a nightclub, The Grouse Room also provides the best in cocktails, ranging from pre-prohibition classics to inventive originals that will have your mind and palate begging for more. Come, listen and dance to great live music in Lafayette's premier venue, and make your own tradition with us, and raise your own glass to the Grouse, and John's legacy.
Corner Bar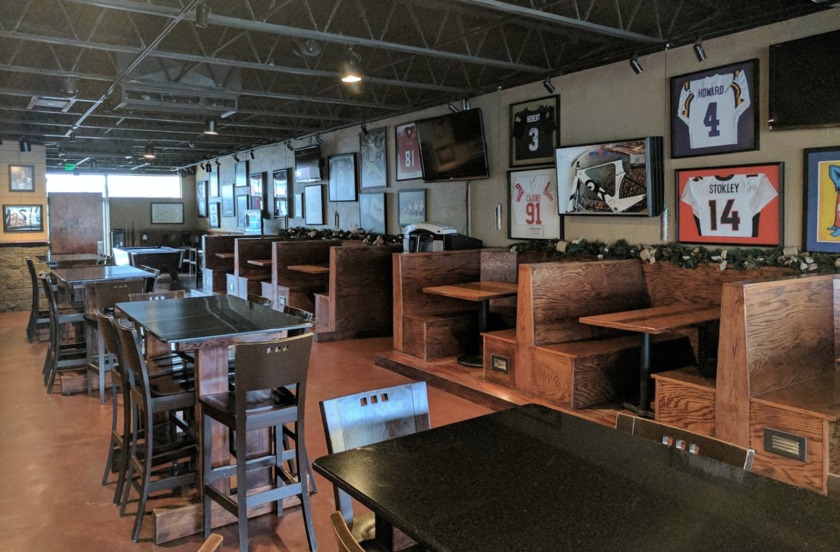 3103 Johnston St, Lafayette, LA 70503, USA

Corner Bar is a Lafayette owned and operated bar that offers an experience unlike any other bar. We aren't your typical smoke-filled lounge. Corner Bar is always clean, smoke-free and inviting. We promise, when you walk into Corner Bar you'll be greeted by the friendliest and most professional bartenders in the business. Most of all, we pride ourselves on having the best customers in town. So come on by and join your friends, we're here waiting for you.
The Tap Room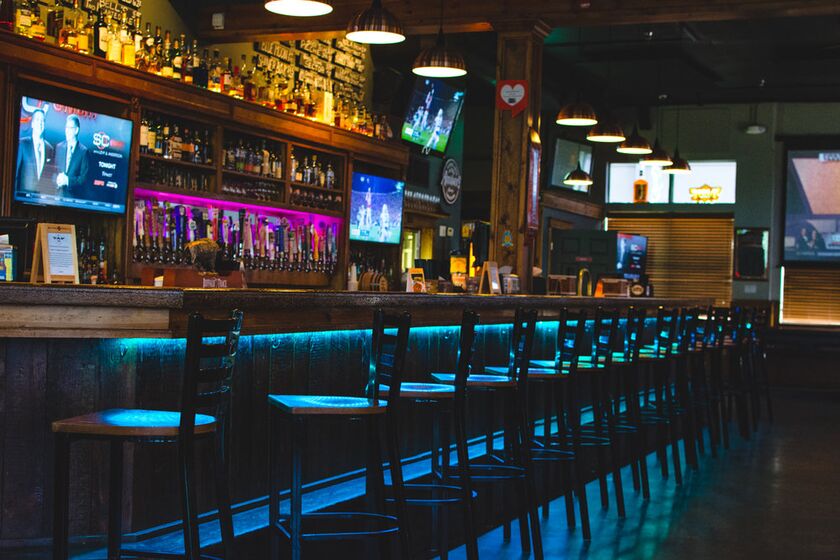 201 Settlers Trace Blvd #4001, Lafayette, LA 70508, USA

A night on the town in Lafayette. This is a more laid back bar setting for locals in Lafayette. Try some craft beer with local music!
Rip Van Winkle Gardens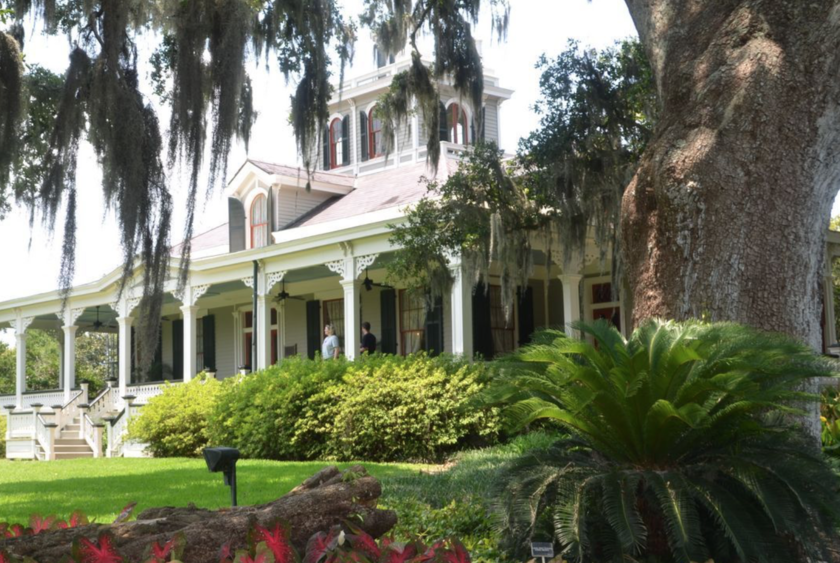 10106 Jefferson Island Rd, New Iberia, LA 70560, USA

When visiting Jefferson Island, please see the centuries old mastodon bones and teeth on display in the Gift Shop that were found on the property. Explore the tree where Jean Lafitte buried his treasure. Some of the coins that were found are on display in the Joseph Jefferson Home. Also notice the large oak tree in front of Joseph Jefferson Home. Grover Cleveland would visit Mr. Jefferson and nap under the massive old oak. Explore the history of the salt mine incident that occurred in November 1980. Texaco drilling crew punctured a hole in the salt mine creating the largest man made sink hole in the world. See the U-Tube Video under Jefferson Island History. Plenty to explore here at Jefferson Island!
TABASCO® Factory Tours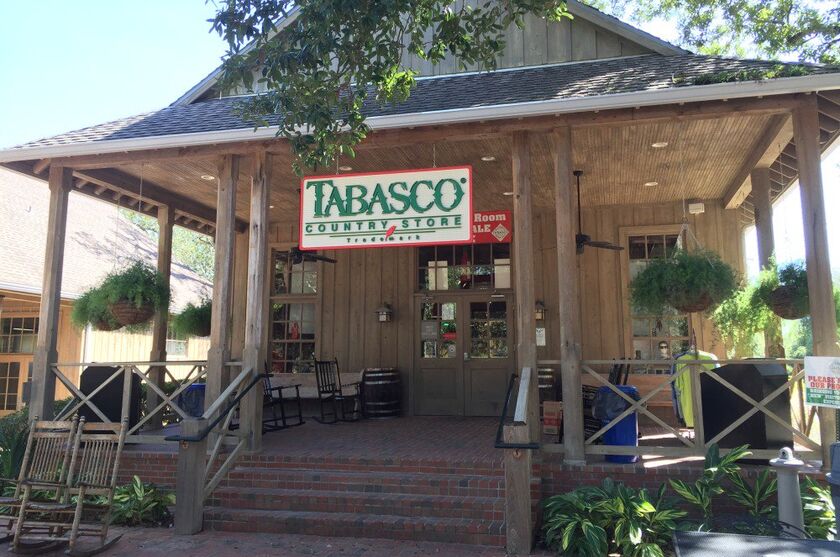 32 Wisteria Rd, Avery Island, LA 70513, USA

Calling all Tabasco lovers!
Today, nearly 150 years later, TABASCO® Sauce, the basic recipe, the process by which it's made, and the ingredients remain virtually unchanged. Now the aging process for the mash is longer – up to three years in white oak barrels – and the vinegar is high-quality distilled vinegar.

ACADIAN VILLAGE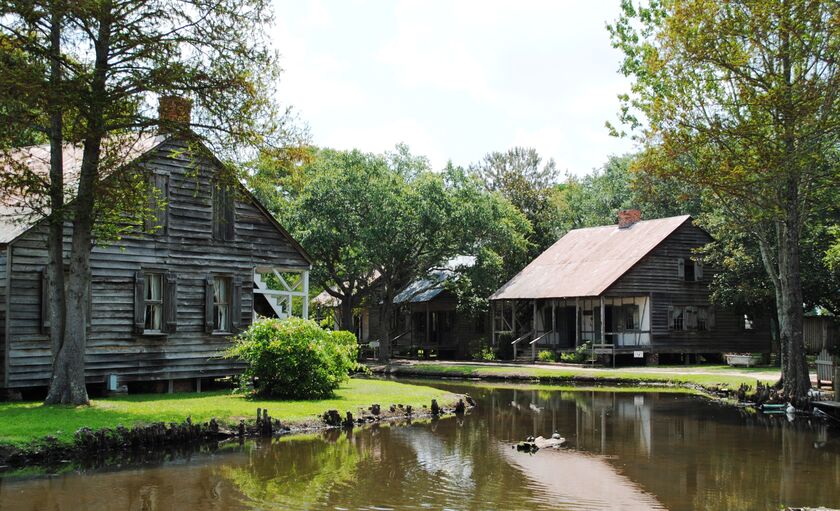 200 Greenleaf Dr, Lafayette, LA 70506, USA

Travel back to the early 1800s. Experience early Acadian life at LARC's Acadian Village. IT is an open-air museum that features one of the oldest authentic versions of Acadian life in southwest Louisiana in the 19th century. Call 337-981-2364 to learn more today!